If you're looking for the perfect patriotic dishes for your 4th of July gathering, consider some of the comfort foods of the founding fathers and mothers of America. Like the presidential candidates of today, these men and women had strange tastes.
George Washington
Comfort Food: Hoe Cakes
Everyone thinks of cherries when they think of George Washington–likely because of his infamous story of chopping down the cherry tree. Don't let that anecdote fool you into thinking that cherries were Washington's go-to comfort food. Instead, he preferred hoe cakes. This cross between corn bread and pancakes was the perfect comfort food for the aging president and his dentures.
Recipe here.
Benjamin Franklin
Comfort Food: Milk Punch
Benjamin Franklin wasn't just a father of America, he was a father of craft cocktails too. His favorite was called Milk Punch. Franklin's knowledge of booze flowed over into what may be one of America's first slang dictionaries, "The Drinker's Dictionary," making him America's first food writer as well!
Recipe here.
Martha Washington
Comfort Food: Lettis Tart
This family recipe was passed down to Martha by way of a cookbook (that still survives to this day!) This simple recipe is essentially a sort of cabbage pie–simple ingredients that likely reminded her of her upbringing.
Recipe here.
Alexander Hamilton
Comfort Food: Coffee
This ten-dollar-founding-father shared a comfort food with one of our current presidential candidates: coffee. This hot-blooded politician had all sorts of philosophies on the consumption of food (when to eat, how much, etc.) but he was a famous light-weight when it came to booze–which led John Adams to make fun of him even more by calling him a "insolent coxcomb." When Adams needed some caloric comfort, he turned to a nice cup of joe.
Dolley Madison
Comfort Food: Hoppin' John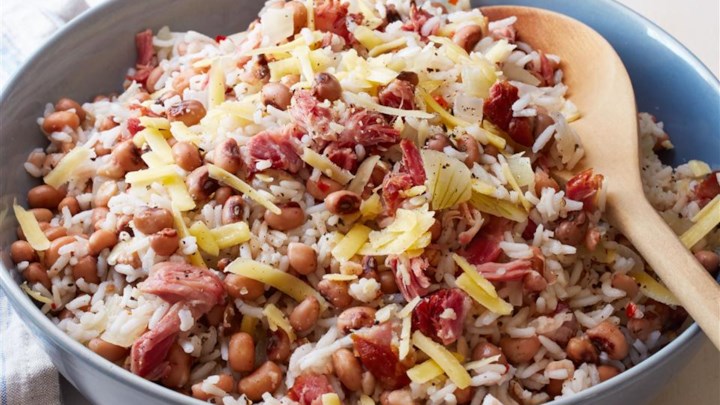 Dolley Madison was not only a first lady, she was also a first foodie. She served as FLOTUS when her husband took office, but she also helped out widower president Jefferson. Her culinary talents were widely known, and one of her favorite dishes was Hoppin' John.
Recipe here.
Jon Jay
Comfort Food: Chocolate Milk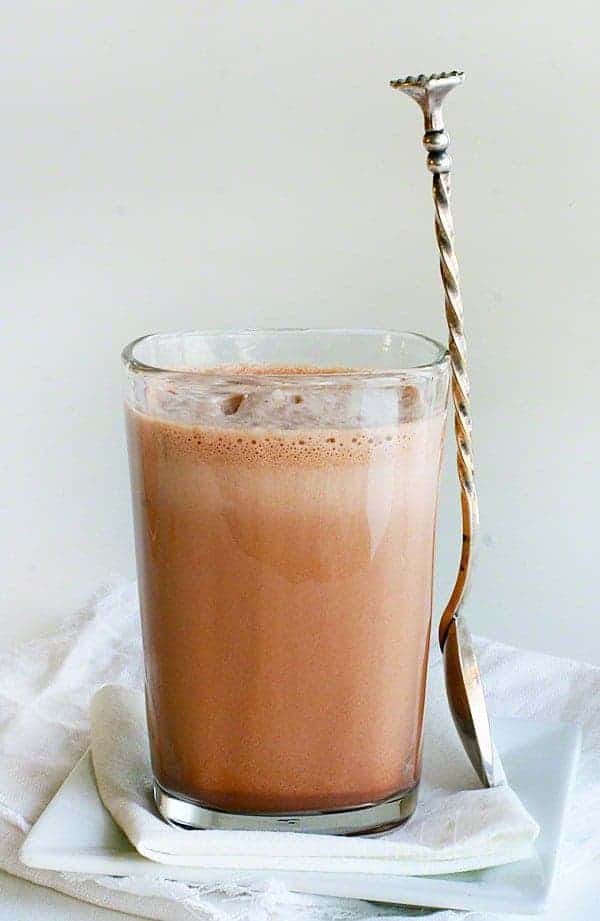 As Jon Jay traveled, influencing early American diplomacy abroad, he always brought with him blocks of chocolate. He even wrote home to his dad in 1790, to share that he kept his chocolate close with him, "shaving or grating it into pots of milk." I think we can all relate to needing a cup of chocolate milk when we're missing home.
Recipe here.
James Madison
comfort food: vol au vent pastries
Although Madison's wife was the real foodie, he liked to mix local cuisine with worldly delicacies. His daily go-to were local oysters harvested just miles form his expansive home, but whenever entertaining important guests, he'd make sure that his favorite vol au vent pastries were on the menu. These puff pastries could be filled with either sweet of savory flavors.
Recipe here.
Abigail Adams
Comfort Food: Apple Pandowdy
Abigail knew how to take the local ingredients of New England and make them into something magical. A often-baked favorite in her household was Apple Pandowdy, a sweet sort of deconstructed apple pie. It was the perfect way to get you through the cold New England winters.
Recipe here.
Thomas Jefferson
Comfort Food: Crème Brulee
This early epicurean loved French foods and even commanded his enslaved cook to travel with him to learn the ways of French cooking. His go-to comfort food was warm crème brulee topped with ice cream, something he fell in love with during his time in France working to gain allies for the revolution.
Recipe here for crème brulee
Jefferson's ice cream recipe below.
Elizabeth Schuyler Hamilton   
Comfort Food: Ice Cream
Ice cream was a relatively new food in early American cuisine. Elizabeth was introduced to it by Thomas Jefferson at one of the most important dinner parties in American political history, and she later introduced George and Martha Washington to it.
Recipe for Jefferson's Ice cream here.
John Adams
Comfort Food: Turtle Soup
John Adams preferred New England staples for his day-to-day. In fact, most of his food was as bland as his politics. When Adams really wanted to go wild and celebrate, he'd ask Abigail to fix up some Turtle Soup. He loved it so much that early Americans considered it a Fourth of July staple.
Recipe here.
Further Reading
PBS – What did the Founding Fathers Eat
Monticello – Jefferson's Ice Cream
Smithsonian – Food of the American Revolution
Business Insider – Alexander Hamilton's Daily Routine
The Daily Mail – Benjamin Franklin Created the Drinker's Dictionary
HSP – The Martha Washington Cookbook